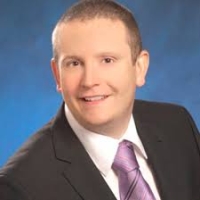 CEE IoT & Analytics Director | MICROSOFT
My drive is to change the world, organizations and delight customers, partners or suppliers through the application of information technology and organizational strategy. I have 20+ years of IT experience. Most of that has been spent in the Data Management, Analytics, Business Intelligence and Architecture space helping customers solve their most complex business challenges. Most recently I had a major focus on the impact of the cloud and the Internet Of Things.
I have been leading teams of domain experts in the fields of Data Management, Analytics, Reporting and Enterprise Architecture across EMEA and AP for 18+ years so I like to read and share leadership experiences before assuming my new role as the commercial lead driving the IoT and Advanced Analytics business for Microsoft in the area I cover.
For the last 4-5 years my focus has been on helping organizations think about their strategy and approach to big data dealing with technology but perhaps just as importantly helping them understand the process and cultural changes they need to embrace as we head into a digital era. It is for this reason I like to read and share Big Data and digital transformation experiences.
I have spoken at a large number of conferences over the past 18 years including Strata, Hadoop Summit, Gartner BI Conferences, Microsoft events, various other external conferences and local and global SAS Forums. I enjoy building and delivering content and it is for that reason I like to read and share presentation experiences.
I am a TOGAF certified enterprise architect who holds a first class degree with honors in Software Engineering from Hull University.
I am a, some would say crazy, runner. I have set myself a goal of 10 marathons and I have so far finished 7 (out of 7). I have no reason for selecting 10 as a number to aim for.. it just sounds like a good number. I am also an avid half marathon runner and an aspiring long distance mountain biker.
What's New In The Microsoft Cloud & How Can It Help You?
Participarea este gratuită, în baza înregistrării prealabile